OUR ETHOS
ChicP was born to raise awareness around food waste. Our founder Hannah started making hummus using surplus vegetables from London wholesale markets, helping to both tackle food waste and encourage people to eat a healthier, more sustainable diet. She wanted to create food that had a positive impact on her community, while also shaping health habits for the better.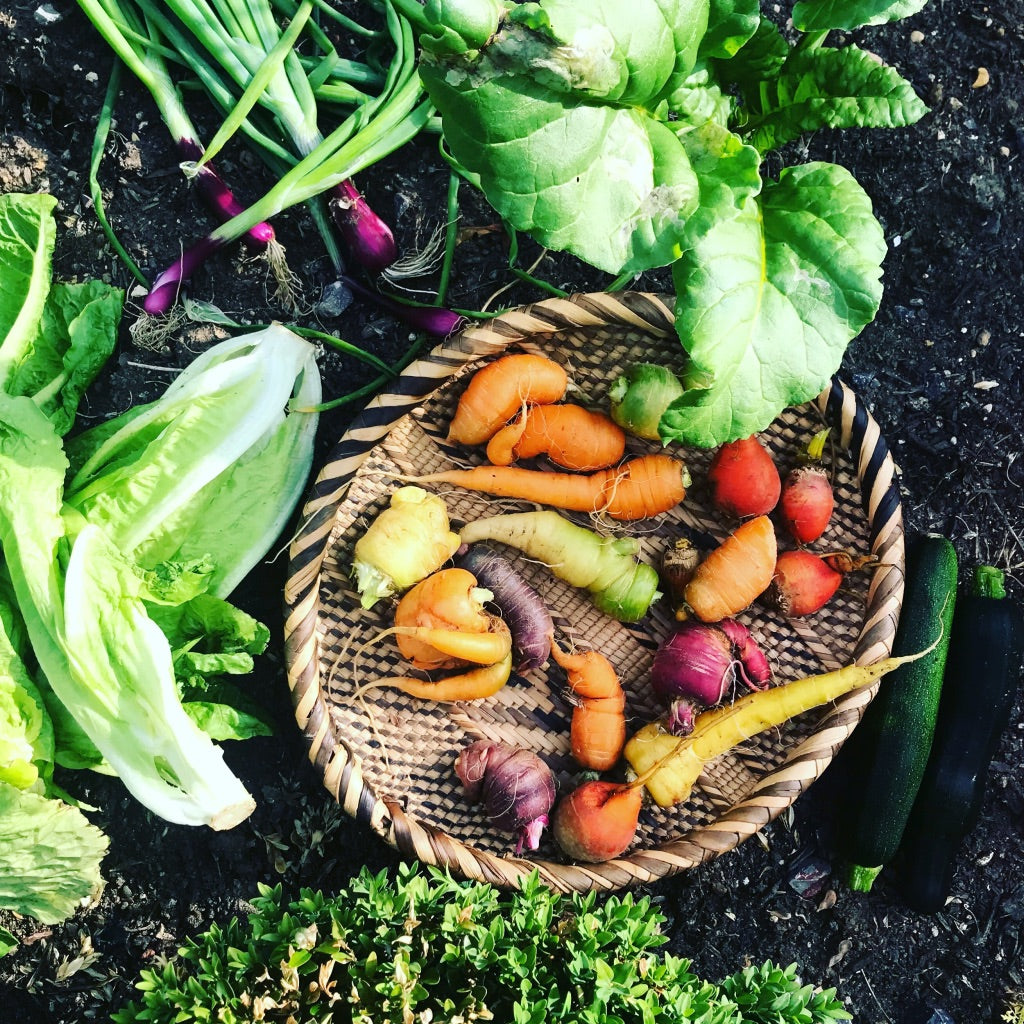 THE PROBLEM
40% of British crops are rejected because of their shape or size. 
1/3 of the food we produce in the UK is never eaten.
600,000 tonnes of food are wasted in restaurants per year.
300,000 tonnes of food wasted by supermarkets per year. 
7 million tonnes per year are wasted within the home.
The list goes on...
OUR STORY
ChicP was founded by Hannah McCollum in 2016, specifically to produce healthy, sustainable, colourful dips. She began ChicP as a direct result of her concern with food waste and in order to help to raise awareness. Her main mission was to work with farmers and use their surplus.
Hannah has catered throughout Europe and the UK, cooking for large families and friends. Hannah hated seeing vast amounts of food and packaging wasted at events, so instead created dips and hummus from leftover dishes.

Hannah's ambitions are to create a more sustainable future and to encourage as many people as possible to eat plant-based diets. If we all ate less meat and fish and ate food that was local and seasonal, the planet would be in a much better state and we would all be leading healthier, happier more productive lives.

Hannah is hugely driven by health and the functionality of ingredients. All of the ChicP products are vegan, sugar-free, natural and healthy. They are all high in fibre and protein and full of healthy fats as well as containing 30% vegetable content.
The Veggie Bites are a healthier vegan alternative to falafel, in 3 flavours packed with vitamins and antioxidants. They are the perfect 'on the go' snack, wonderfully soft and tasty. Perfect dipped in our hummus, topped on a salad or rolled up in a flatbread with hummus.. the list is endless.
WHAT ARE WE DOING TO HELP?
CARBON CLOUD

We are in the process of working with Carbon cloud to work out our carbon emissions and will be sharing the results with you shortly!
EVERTREEN
SETTLE UP EARTH

Our first partner planting trees was with SettleUp Earth. We helped fund the reforestation in Maputo Province in Mozambique. Mangroves have huge potential to sequester carbon. A number of scientific journals identify its carbon at a rate two to four times greater than mature tropical forests.

SettleUp Earth's partner employs locals to plant and manage the forests, contributing to the alleviation of poverty in the surrounding areas whilst ensuring the longevity of the forests planted.
GRADUATE KICKSTART OPPORTUNITIES

Create new 6-month job placements for young people who are currently on Universal Credit and at risk of long-term unemployment, helping with their career development and future prospects.
TOO GOOD TO GO

We list our hummus and veggie bites on Too Good To Go if they have reached their sell-by-date so that no ChicP products go to waste.
CHARITY SUPPERCLUBS

We are hosting supper clubs for a number of charities. The next - raising money for Ukraine - will be on 23rd March at Layla's cafe.
Check out our Instagram @ChicPfood